April 21, 2021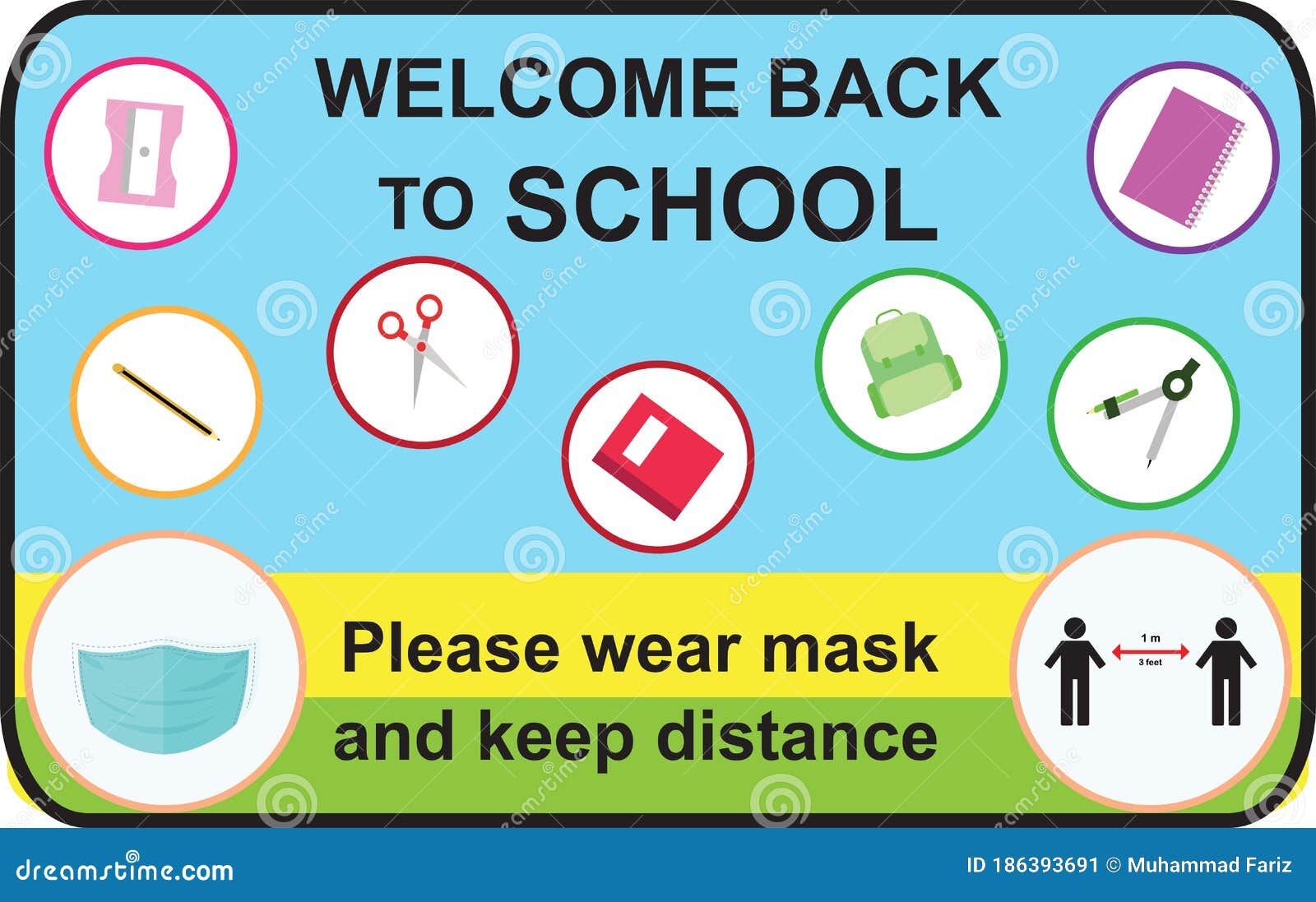 We look forward to beginning to welcome back our students to the campus tomorrow. When you bring your child:
Be prepared to show a printout or the digital version of your child's COVID test
Have a QR code Daily Pass or be prepared to answer the COVID safety questions
Make sure your child is wearing a mask
Bring your child's completed emergency card
Bring your child's completed childcare paperwork if they will be staying after the school day
We will be moving as fast as we can to admit students but please be patient. This is a special week for all of us and we want to make sure the children are safe and comfortable at school!
Esperamos comenzar a dar la bienvenida a nuestros estudiantes al campus mañana. Cuando traes a tu hijo:
Esté preparado para mostrar una copia impresa o la versión digital de la prueba COVID de su hijo
Tenga un pase diario con código QR o esté preparado para responder las preguntas de seguridad de COVID
Asegúrese de que su hijo use una máscara
Traiga la tarjeta de emergencia completa de su hijo
Traiga la documentación de cuidado infantil completada de su hijo si se quedará después del día escolar
Nos moveremos lo más rápido posible para admitir estudiantes, pero tenga paciencia. ¡Esta es una semana especial para todos nosotros y queremos asegurarnos de que los niños estén seguros y cómodos en la escuela!
COVID testing for all students
April 21, 2021 | 8:00 am – 2:00 pm
Greetings Sunny Brae Families,
Our first day of school was a success thanks to the wonderful support of staff and parents. We greatly appreciate everyone's patience as we followed our established protocols to maintain everyone's safety.
If you have not been able to schedule a COVID test for your child, you can bring your student to Sunny Brae tomorrow on Wednesday, April 21st from 8:00 a.m. – 2:00 p.m. to complete the test. The results will be given to while you wait and you'll be able to enroll your child for on campus instruction immediately. The district follows the non evasive, nasal swab testing format. All children in the home can be tested tomorrow – elementary, middle school and high school students. Please remember to maintain your social distance and wear a mask.
We look forward to seeing you tomorrow.
Dana Carter
Principal
Saludos a las familias de Sunny Brae,
Nuestro primer día de clases fue un éxito gracias al maravilloso apoyo del personal y los padres. Agradecemos enormemente la paciencia de todos mientras seguimos nuestros protocolos establecidos para mantener la seguridad de todos.
Si no ha podido programar una prueba COVID para su hijo, puede traer a su hijo a Sunny Brae mañana el miércoles 21 de abril de 8:00 a.m. a 2:00 p.m. para completar la prueba. Los resultados se le darán mientras espera y podrá inscribir a su hijo para la instrucción en el campus de inmediato. El distrito sigue el formato de prueba de hisopo nasal . Todos los niños en el hogar pueden ser evaluados mañana: estudiantes de primaria, secundaria y preparatoria. Recuerde mantener su distancia social y usar una máscara.
Esperamos verte mañana.
Dana Carter
Directora
Initial ELPAC
with Mr. Reyes and Ms. Sierra | con el Sr. Reyes y la Sra. Sierra
Zoom Link: Initial Elpac
Meeting ID: 975 6588 3824
Passcode: sunnybrae
Haga clic en el botón [CC] en el video si desea activar los subtítulos en español.
School Drop
Offs and Pick Up Gates
Parents may submit comments regarding the 2021-2022 Instructional Calendar Options by email at: schooloperations@lausd.net
Los padres pueden entregar comentarios en cuanto al Calendario de Instrucción de 2021-2022 por correo electrónico a: schooloperations@lausd.net
Now accepting applications
for magnet and dual language
Magnet applications
Interested in enrolling in magnet program? Visit the magnet website (www.sunnybraemagnet.us). If you have questions, you may call the school office to get connected with our magnet coordinator! We are creating a kinder magnet class for next school year. If you're interested in other grades, spaces may be limited due to seat availability.
¿Está interesado en inscribirse en el programa magnet? Visite el sitio web del imán (www.sunnybraemagnet.us). Si tiene preguntas, puede llamar a la oficina de la escuela para comunicarse con nuestro coordinador magnet. Estamos creando una clase magnet de kinder para el próximo año escolar. Si está interesado en otros grados, los espacios pueden ser limitados debido a la disponibilidad de asientos.
To register, click here: Sunny Brae Global Awareness Program
Para registrarse, haga clic aquí: Sunny Brae Global Awareness Program
Dual Language applications
Interested in enrolling in our dual language program? You can enroll your child to our kinder program for next school year or in other grades depending on seat availability. Next school year, our dual language program will have kinder, first grade, and second grade.
–
¿Está interesado en inscribirse en nuestro programa de lenguaje dual? Puede inscribir a su hijo en nuestro programa de kinder para el próximo año escolar o en otros grados según la disponibilidad de asientos. El próximo año escolar, nuestro programa de lenguaje dual tendrá kinder, primer y segundo grado.
–
–
To register, click here: Sunny Brae Dual Language Program
Para registrarse, haga clic aquí: Sunny Brae Dual Language Program
For more information, please visit the LAUSD Unified Enrollment website.
Why celebrate?
Autism is the fastest growing developmental disorder in the United States. 1 in 54 children are diagnosed with autism spectrum disorder, totaling over 5 million young people and adults. The Autism Society works everyday to measurably improve the quality of life for individuals and families affected by autism. Each April, we celebrate Autism Acceptance Month to spread awareness, promote acceptance, and ignite change.
Resources
Monday Morning Assembly
April 26, 2021 | 9:00 am
Stress Management and Emotional Wellbeing Workshop for Families | Manejo del Estres y el Benestar Emocional Serie de Talleres Para Padres
Dear Parents/Guardians,
As Superintendent Austin Beutner explained in his October 5, 2020 Letter to the School Community, Los Angeles Unified School District is offering free COVID-19 tests to all students.
The virus testing program is now underway and it's time for our school to be tested.
We are asking parents to make an appointment for an initial test now to help us prepare for the opening of school for in-person instruction. Although the date when schools will re-open for in-person instruction is not yet known, taking an initial test now will provide valuable information about the incidence of COVID-19 in the communities we serve. This information will help the scientists, researchers and epidemiologists who are assisting with the program. The baseline testing will help reduce the spread of the disease by identifying those with the virus so they can be kept apart from others.
Immediately prior to the reopening of schools, all students and staff who will be returning to schools, will be provided with a further, back-to-school, baseline test. Please schedule an appointment for your child at https://achieve.lausd.net/covidtestingappt.
You will need your child's student ID number to schedule an appointment. You may obtain your child's student ID number by accessing the Parent Portal at https://parentportalapp.lausd.net/parentaccess/ or by calling our LAUSD hotline at 213-443-1300.
Once you have made the appointment, you will receive a confirmation email with details. Please be prepared to show the email on your phone or print out the confirmation and bring it with you to the appointment.
Thank you for your participation in this important program.
D Carter
Principal
Estimados padres y tutores,
Como explico el Superintendente Austin Beutner en su Carta a la Comunidad Escolar del 5 de octubre de 2020, el Distrito Escolar Unificado de Los Ángeles está ofreciendo pruebas de COVID-19 gratis a todos los estudiantes.
El programa de pruebas del virus está ahora en marcha y es hora de que se hagan las pruebas en nuestra escuela.
Les estamos pidiendo a los padres que hagan una cita para una prueba inicial ahora para que nos ayuden a prepararnos para la apertura de la escuela para la instrucción en persona. Aunque todavía no se conoce la fecha en que las escuelas volverán a abrir para la instrucción en persona, hacerse una prueba inicial ahora proporcionará información valiosa sobre la incidencia de COVID-19 en las comunidades a las que servimos. Esta información ayudará a los científicos, investigadores y epidemiólogos que están ayudando con el programa. Las pruebas iniciales ayudarán a reducir la propagación de la enfermedad al identificar a los que tienen el virus, para que puedan mantenerse separados de los demás.
Inmediatamente antes de reabrir las escuelas, todos los estudiantes y el personal que regresarán a las escuelas recibirán una prueba de referencia adicional, para el regreso a la escuela.
Por favor haga una cita para su hijo a https://achieve.lausd.net/covidtestingappt.
Necesitará el número de identificación de estudiante de su hijo para hacer una cita. Usted puede obtener el número de identificación de estudiante de su hijo accediendo al Portal para Padres en https://parentportalapp.lausd.net/parentaccess/ o llamando a nuestra línea directa de LAUSD al 213-443-1300.
Una vez que haya hecho la cita, recibirá un correo electrónico de confirmación con los detalles. Por favor, esté preparado para mostrar el correo electrónico en su teléfono o imprima la confirmación y tráigala a la cita.
Gracias por su participación en este importante programa.
D Carter
Directora
---
Click each picture to go directly to these pages.
---
---
---

Here's the calendar for this schoolyear!
Click the image to download the calendar.

Follow us @
www.facebook.com/SunnyBraeAve/
———-
www.instagram.com/sunnybraeaveelementary/
Thanks to our new parent volunteer, Ms. Cassia Hahn for taking charge of our school's social networking media.
———-
https://twitter.com/SunnyBraeAveES
www.pinterest.com/sunnybraeavenueelementaryschoo


Total Page Visits: 165865 - Today Page Visits: 60